There is a lot going on in the NFT world. NFTs seem to be seen everywhere: Kanye West, Snoop Dogg, Gucci, Cristiano Ronaldo, and even Ozzy Osbourne are releasing NFT collections and announcing collaborations with various projects related to digital art.
NFT is particularly popular among gamers, investors, digital developers, and, of course, artists. NFTs allow people to attach unique and unrepeatable characteristics to a digital object, so they cannot be faked, stolen, or hacked since transactions are stored in blockchain. Due to the induplicatibility of NFTs, the NFT industry is drawing filmmakers' attention.
The film world is a little behind some other mediums, such as music and visual art, when it comes to NFTs–but they're catching up fast. "This is a revolution. I think we're in a period of time that will be looked back on as probably greater than the Renaissance," says film producer and NFT artist Julie Lindsay.
An overview of recent NFT initiatives in the film industry
Kevin Smith's next film is being auctioned as an NFT. Benzine recently auctioned ten NFTs based on his Oscar-nominated documentary feature Claude Lanzmann: Spectres of the Shoah. 
The Forest Road Company recently set up a $20M NFT fund to help indie producers monetize their content. The fund will invest in films in exchange for the right to sell NFT collectibles based on those films, with producers getting a cut of the royalties once Forest Road earns back its investment.
Filmmakers can use NFTs to sell authentic digital pieces of content related to their work that, in theory, can generate more revenue than traditional methods – especially for independent filmmakers.
Several studios and filmmakers have now jumped on the NFT bandwagon by tethering them to their latest film releases – although in an interesting variety of ways. Several types of NFT engagements in the film industry have cropped up over the past 12 months or so.
Cinema and NFTs: 3 ways they can work together
The three ways the NFTs can work with cinema are as follows:
Releasing the film as an NFT
Last September Enderby Entertainment's Zero Contact (starring Anthony Hopkins) became the first Hollywood feature film released as an NFT. The studio launched the film and related merchandise on its own blockchain platform geared to the film industry, Vuele.io. The platform provider, CurrencyWorks, said a handful of NFT versions of the film were sold for a total of $90,000.
Funding film production via NFT
While releasing a full-length film as an NFT is still fairly uncommon, selling NFTs to help finance film production has become more popular among both established executives looking to challenge traditional fundraising models and indie filmmakers who simply need capital.
NFT merchandise sales
The most popular method of monetizing new film releases via NFT is almost certainly through merchandise sales, usually after a film has been released.
Quentin Tarantino got into the NFT merchandising game last year, by auctioning off several uncut scenes from Pulp Fiction.
Three exciting NFT projects in the film industry
As you can see from the examples above, NFT technology has not evaded cinema. Next, let's talk about three sensational NFT projects in the film industry.
Oscar Haley and The Great Beyond
Non Fungible Films is an entertainment studio focused on bridging Web3 and Mainstream Media. They are empowering their community to create and engage in new and exciting ways. As a member of the NFF family, you have access to these opportunities. 
The first production from NFFilm Studios will be Oscar Haley and The Great Beyond.
People will follow orphan brothers Oscar and Alex as they journey through NFFilm Multi-Metaverse to find their lost family. Along the way, they meet many interesting characters from an exciting array of NFT collections: NFHeroes and BAYC to start.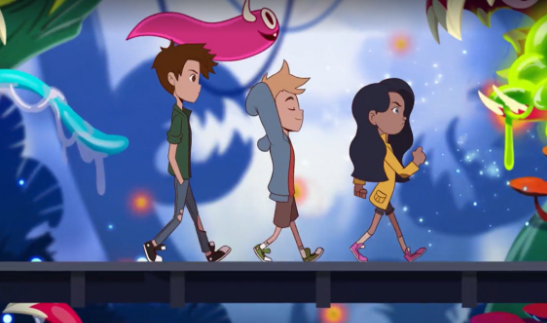 Oscar Haley is a 10,000-piece NFT collection. As with all future collections, each Executive Producer pass is eligible to receive a free Oscar Haley mint. Cast & Crew pass holders will receive an Allow List spot.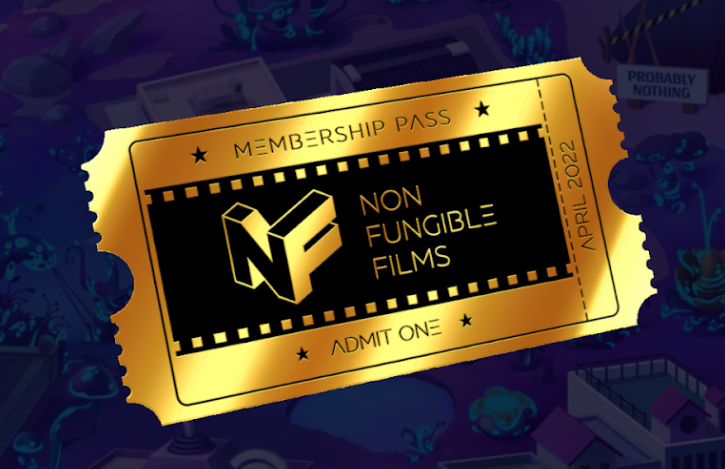 The Non-Fungible Films Membership Pass is the key that unlocks everything in the Web3 universe. From NFF's Multi-Metaverse, The Great Beyond, to their Creator Studio where they hope to accelerate some of the unfound talents to produce their own IP, NFF was formed with the mission of developing high-quality content and engagement for Web3 collections across multiple media platforms.
Crypto Keepers
Not long ago, AMM Global announced the upcoming 12-episode interactive series Crypto Keepers, which will be released in 2022. It will focus on NFTs and the competition between developers from Hong Kong and America to create a new digital currency. 
The series will use interactive features like in video games. With these, viewers will be able to collect characters and props from the story after watching.
Using non-fungible tokens (NFT), the drama will feature major figures in the crypto industry, as well as fictional stories related to the creation of a "new bitcoin-like digital currency."
Although Crypto Keepers is a work of fiction rather than a documentary, the series will include major events from the cryptocurrency industry.
Filming with both English-speaking and Cantonese actors will take place in different countries.
CryptoBLK, a Hong Kong-based blockchain company, will take over the entire development process with YG Capital, Phoenix Waters Productions, and AMM as investors. The series will be the first crypto drama in Asia.
The Glue Factory
In Hollywood, film and TV creators also use NFTs to raise money and build a fanbase before their projects even start. This spring, the six-episode animated web series "The Glue Factory" premiered with a voice cast that included Ted Danson, Patton Oswalt, Bobby Moynihan, and Bobby Lee. It is a  comedy about the lives of once-mistreated horses that now live in a world where they make the rules. The series was created with the input – and over $3 million in funding – from token holders. 
Through a Discord server, token holders participated in various writing assignments: What would the name of the iPhone be in the show's anthropomorphic equine world? Which posters should hang in the windows of the horses' doctor's office? The staff writers, led by showrunner Jon Barinholtz ("American Auto"), reviewed the ideas in a video chat, riffing and building on the submissions in front of a video-chat audience of token-holders.
Final thoughts
The cinema world is striving to keep up with the rapidly evolving NFT industry. NFT technology allows filmmakers to release films as NFTs, raise funds to make the film through related NFT sales, and sell unique NFT merchandise. 
All of these opportunities propel the film industry towards a new stage of development. Piracy is easier to fight thanks to blockchain protection, and users themselves can participate in the development of the plot of a film or series, as many NFT films have an interactive nature.