The metaverse company RFOX recently announced the launch of its RFOX NFTs platform, allowing artists, creators, and businesses to easily create NFTs.
The @RFOX_NFTs platform is here! Create and market your own #NFTs with ease. 💎

Read more 👉 https://t.co/1pTj0Dk3s5

Apply for early access on https://t.co/PzFzwTqKzJ. pic.twitter.com/fQTsv1GA07

— RFOX (@RFOX_Official) February 3, 2022
RFOX embeds several metaverse projects, including:
RFOX VALT, a virtual reality-based retail and entertainment platform combining gaming with crypto through NFTs and real-world applications of e-commerce, gaming, entertainment, and more;
RFOX Games, an ecosystem of interoperable tournament-based games, focusing on the play-to-earn (P2E) business model;
RFOX Media, an online platform where users can earn rewards by creating content, playing games, and participating in the community;
RFOX Finance, which empowers RFOX holders to utilize DeFi products and services to maximize their revenue.
The implementation of the most recent metaverse project RFOX NFTs now extends the ecosystem of RFOX.
RFOX NFTs platfom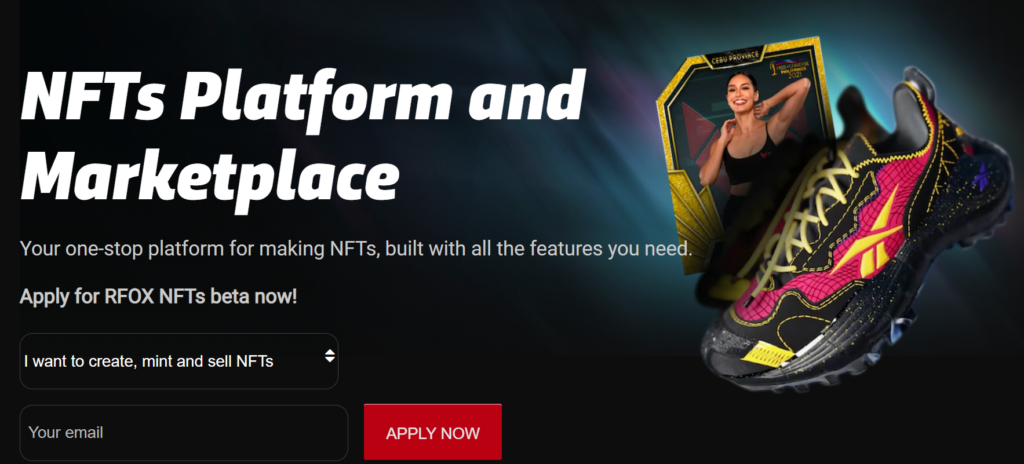 RFOX NFTs, which recently launched its beta launch, is a one-stop platform that makes it easy and convenient to create, organize, and sell NFTs.
The NFT platform includes a dashboard with a wide array of tools to facilitate the creation of new NFT projects, the deployment of smart contracts for NFT creation, the importation of existing NFT collections, and the creation of custom NFT marketplaces, with more features expected in the future.
The RFOX NFTs platform will be available in beta access in early February, followed by a full launch soon. NFT creators will be able to access the platform through their RFOX IDs.
"We are proud to introduce the first major product launch of 2022 for RFOX: the RFOX NFT platform. We believe that NFTs will continue to grow in market capitalization and global presence, and at RFOX, we're at the forefront of driving further growth for the industry. We invite artists, creators, and businesses to join us in spearheading the future of NFTs."

Ben Fairbank, Co-Founder, and CEO of RFOX
RFOX VALT Grants Program
Besides its recent beta launch of RFOX NFTs, RFOX has also invited creators from around the world to apply for its VALT Grants Program, which will give qualified creators up to $10,000 to start their NFT projects.
The NFT Grant Program provides support to promising NFT creators and artists who are looking to enter the metaverse and showcase their work on the RFOX NFTs platform.
In addition to the funding support of up to $10,000, the RFOX VALT Grants Program gives creators access to technical support from RFOX VALT, which will guide them through every step necessary to feature their NFTs in the metaverse, as well as the global promotion of these NFTs both within the RFOX community and beyond.
NFT creators interested in applying can do so on the official website.