The renowned fashion luxury brand PHILIPP PLEIN has entered the realm of non-fungible tokens (NFTs).
Its strategy includes selling Skull Sneakers, the authenticity of which is verified by NFTs sold alongside the sneakers. With built-in authentication and evidence of ownership, the NFT will allow the buyer to be the exclusive owner of the original item.
The animated NFT features a mouth, with the letters PLEIN replacing teeth, that opens and a digital recreation of a Skull shoe emerges and begins moving from side to side.
The PHILIPP PLEIN brand is involved in a number of blockchain-related initiatives.
Its online store accepts payment in 24 cryptocurrencies, including Bitcoin, Bitcoin Cash, Bitcoin SV, Cardano (ADA), Dogecoin, Ethereum, and others.
PHILIPP PLEIN has also created a modern flagship store in the center of London. In the unique and original Crypto Concept Store, the concept of "boutique" joins the metaverse and the crypto world for the first time. Three levels host the PHILIPP PLEIN collection, which combines fashion, cryptocurrency, and digital art from the NFTs.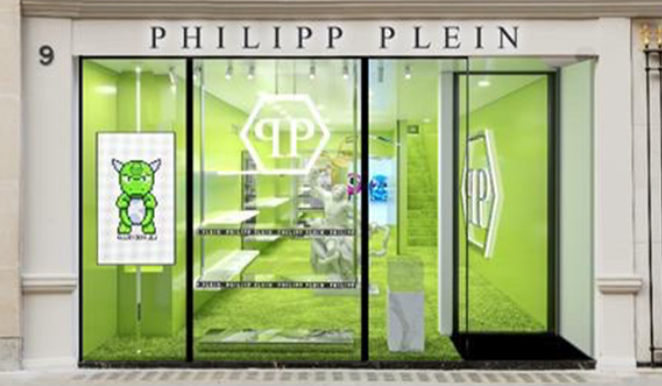 PHILIPP PLEIN has also collaborated with Antoni Tudisco to produce The Crypto Kings, a Lil Monsters Gang art collection. Lil Boo, Lil Cyclops, Lil Godzilla, Lil Sharky, and Lil Skully are among the monsters featured in the Lil Monster Gang. These figures will be available in huge physical sculpture form, together with a limited edition Antoni Tudisco NFT. Each Lil Monster physical sculpture figure is a one-of-a-kind object meant to beautify and create a welcome, modern atmosphere distinguished by a core central essence, color, and detail accuracy.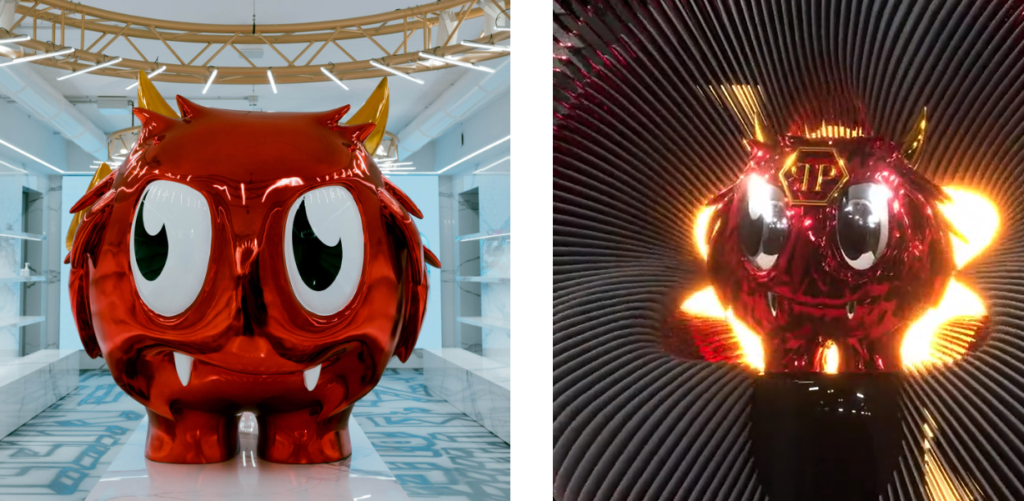 Sculptures are shown in the M.O.N.A. (Museum of NFTs Art) in London, and each statue stands around 2 feet tall / 61 cm. M.O.N.A. is also a digital art gallery, where people can find all of the Lil Monsters Gang NFTs.