It's been over a month since the Oasis Protocol Foundation launched its first AI ROSE NFT Collection, an impressive collection of 999 AI-created images of roses tokenized on the Oasis network into NFTs.
Since then, the company has promoted giveaways and content games with NFT rose awards to enhance the spread of NFTs, achieving remarkable results in terms of engagement and community support.
Now the company has come back once again with exciting news, unveiling the MetaMirror Gallery, an NFT platform designed specifically to showcase, purchase, sell, and trade AI ROSE NFTs.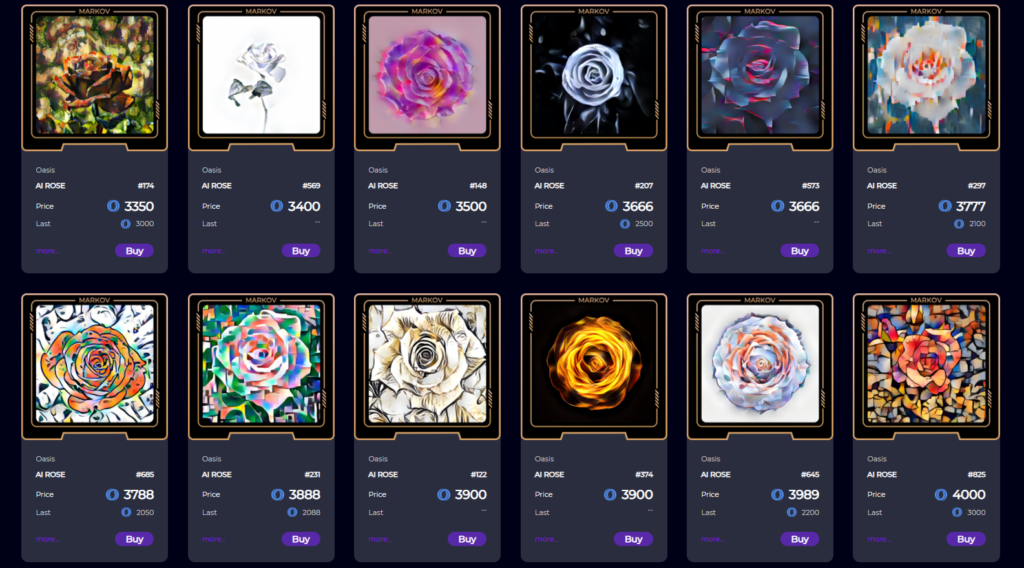 In order to buy or sell NFTs on MetaMirror Gallery, users will only have to connect their MetaMask wallets, select the AI ROSE NFT to be purchased or sold, and then follow the simple instruction to complete the transaction.