NFTs have touched and influenced every aspect of business, art, and life. They are expanding at an incredible pace, initiating new partnerships, launches, and collections every day.
The beverage industry is not an exception. Famous wine and whisky brands are selling bottle non-fungible tokens (NFTs) on BlockBar, a platform that offers NFTs (digital assets) directly from luxury liquor brands.
As part of its launch, the platform partnered with wine giant Penfolds. During this occasion, the wine estate has launched a limited edition NFT inspired by its rare Magill Cellar 3 barrel made from 2021 vintages.
We are excited to partner with @BlockBarNFT for our second NFT release. Next week, we will release our rare 2018 Magill Cellar 3 NFT along with their new gifting service.

Give no ordinary gift: https://t.co/Rbz3ewyUeb pic.twitter.com/9MgFE5AyS7

— Penfolds (@penfolds) January 12, 2022
The NFT marketplace now boasts several other brands as big clients, including Dictador, Hennessy, and has recently announced new partnerships with single malt Scotch whisky Glenfiddich and Patrón Tequila.
Glenfiddich Whisky "Chinese Lunar New Year" NFT collection
Glenfiddich whisky company is releasing 200 limited edition non-fungible tokens (NFTs) to celebrate the Year of the Tiger on 1 February.
The tokens will be priced at 0.15 Ethereum (Ethereum) each (about US$467). NFTs can be purchased from "Glenfiddich 21 Year Old Chinese New Year Limited Edition" page on BlockBar.com using Ethereum or credit cards.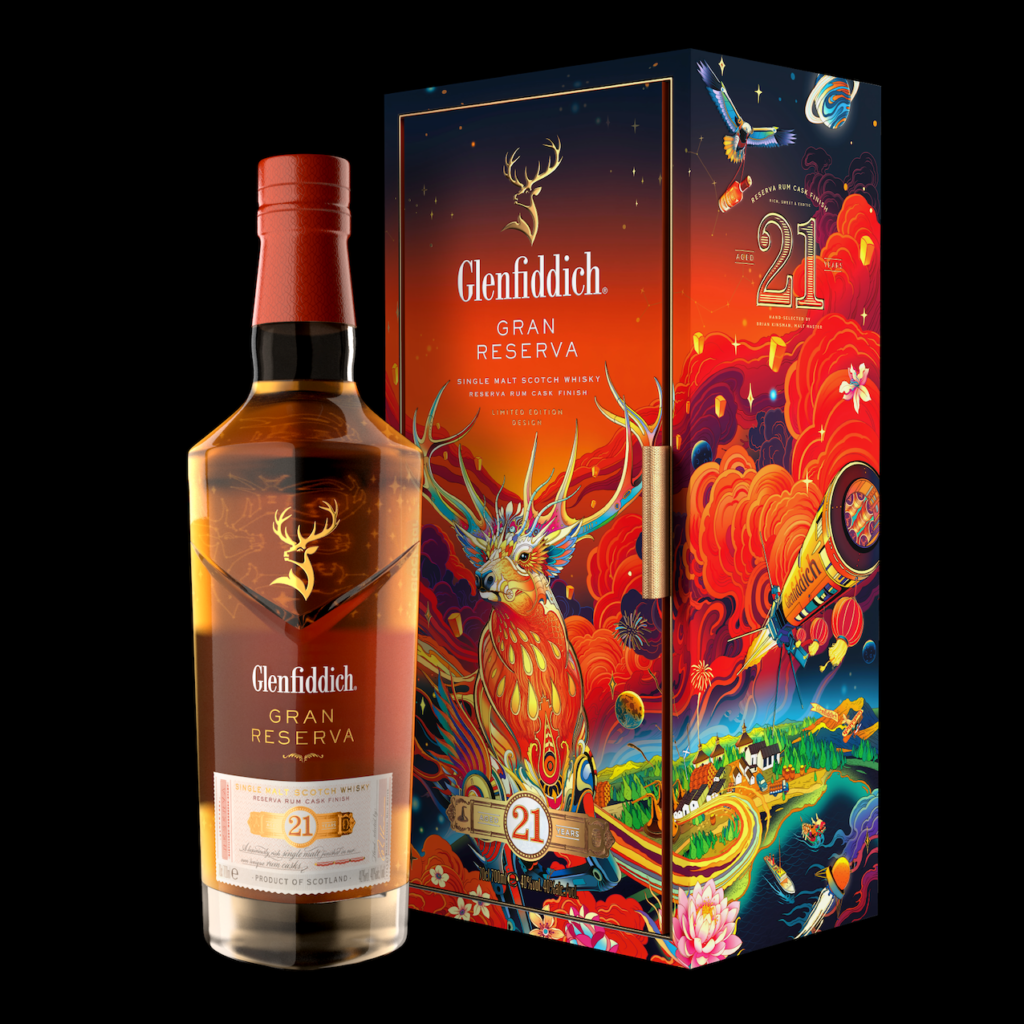 Upon purchase, each NFT is connected to a physical bottle of Glenfiddich 21 Year Old Gran Reserva and serves as a digital receipt proving ownership and authenticity.
The Glenfiddich release for Lunar New Year is part of a trilogy designed by renowned illustrator Rlon Wang. Wang's latest design emphasizes the brand's iconic stag, while the block-exclusive NFTs feature an extended limited-edition design.
Customers who purchase the NFT can hold on to it, resell it in BlockBar.com's marketplace, or redeem it for a physical bottle.
Patrón Tequila NFT collection
Also recently, BlockBar NFT marketplace partnered with Patrón Tequila to launch an NFT collection on January 25th at 9:30 am EST.
BlockBar x @Patron🚨 Launching Tuesday, Jan 25th.

The lobby opens at 9:30am EST and drop begins at 10am EST!

We will be doing a @TwitterSpaces leading up to the drop with our founders and some special guests. pic.twitter.com/rcyRIoLFiE

— BlockBar (@BlockBarNFT) January 19, 2022
This collection is based on Chairman's Reserve, an exceptionally smooth tequila made of 100% Extra Añejo.
Chairman's Reserve has never been released to the public, but the purchase of the NFT gives the buyer ownership rights to the bottle.
Fans can only taste this tequila by purchasing the first non-fungible token for PATRÓN tequila via BlockBar.
Chairman's Reserve is a one-of-a-kind, exclusive blend reserved for the most discerning fans.

Until now, it has never been released to the public. Made of 100% Extra Añejo, this complex yet delicate tequila is so rare that it will never be replicated again.

Probably Nothing 👀 pic.twitter.com/OUODctG8lF

— BlockBar (@BlockBarNFT) January 19, 2022
Each bottle will be individually numbered and available exclusively on BlockBar for 1.5 ETH, around $4,500 US per bottle.