"Crypto winter" is a word that has been circulating for a while in the world of cryptocurrencies. The expression alludes to historical bearish market trends in which the values of digital currencies, particularly Bitcoin, have experienced protracted periods of stagnation or decline. But according to a recent analysis by renowned international financial services company Morgan Stanley, there may be some good news ahead — the crypto winter may be coming to an end.

The research, written by Morgan Stanley Executive Director Denny Galindo, offers a bullish assessment of the Bitcoin token. "Based on current data, signs indicate that crypto winter may be in the past and that crypto spring is likely on the horizon," he stated.
This is not just an optimistic declaration; it is supported by in-depth investigation and evaluation of multiple criteria that had previously indicated when Bitcoin would reach its lowest point.

Galindo believes that the crypto winter might be coming to an end by considering various factors, including the time since the market's last peak, the depth of its decline, and miner surrender.
According to him, these signs point to the possibility that the bottom has already occurred. Should this prove to be accurate, Bitcoin and other cryptocurrencies may be entering a new chapter in their history.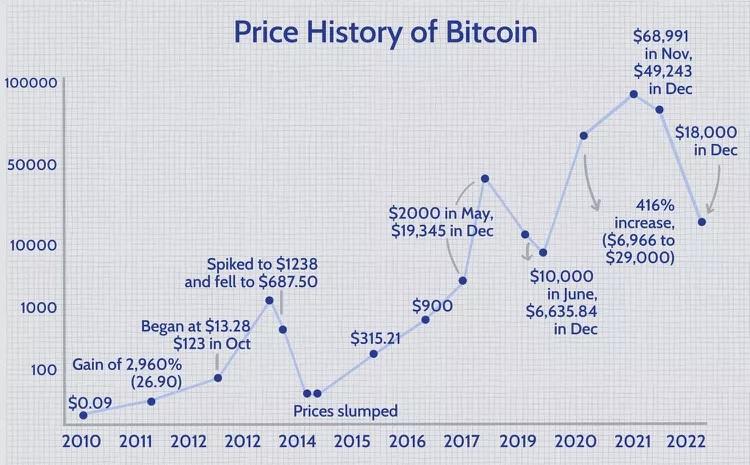 To grasp Galindo's perspective on the potential end of the crypto winter, it's important to consider the factors he's evaluated. First, is the amount of time since the previous peak. The peak of Bitcoin's value was achieved in November 2021. There has been a notable decline since then, which is typical of crypto winters. The amount of time since this top, nevertheless, may indicate that a market comeback is imminent.
Second, the drawdown's magnitude represents yet another crucial metric. The peak-to-trough drop of an investment, fund, or commodity during a given recorded period is called a drawdown. In the case of Bitcoin, the decline was substantial. But this pullback may indicate a possible recovery rather than an ongoing downward trend.
Finally, in the Bitcoin world, the term "miner capitulation" refers to a scenario in which miners sell their holdings because they are no longer profitable. It is usually interpreted as a pessimistic sign since it may cause the market to become overstocked with Bitcoin, which would lower prices. However, Galindo believes that the miner surrender that we have witnessed may mean that the market has already reached its lowest point, pointing to a possible upward trend.
The halving of Bitcoin might herald the end of the cryptocurrency winter. The payment for successfully mining a block of Bitcoin is halved, or reduced by half, about every four years. The goal of this event is to keep the value of the digital currency stable by limiting its inflation.
The quantity of new Bitcoins created per block is reduced by halving. This indicates that there will eventually be fewer new Bitcoins produced. One way to see the halving is as a sort of forced scarcity, which by basic economics ought to drive up prices if demand stays high.
In May 2020, Bitcoin underwent its most recent halving. 'Halvings' have historically resulted in large price hikes. Should past events hold true, there may be a notable increase in the value of Bitcoin — hence bolstering Galindo's forecast of the conclusion of the cryptocurrency winter.
The current market developments lend credence to the same idea. Yesterday, October 19, 2023, the price of Bitcoin pushed beyond $28,500, making it the longest stretch of days it has traded above $28,000 since June. Since Bitcoin has consistently performed above this price range, it may be a sign of an impending bull market.
Additionally, it appears that Bitcoin investors are getting ready for a protracted price surge because they transferred an additional 37,000 BTC into long-term storage, or cold wallets, this week. Investors who expect higher Bitcoin prices in the future may view this development as encouraging. Investing in cold wallets is a tactic employed by positive market forecasters.
When paired with the additional data that Galindo examined, these recent patterns show that Bitcoin and other cryptocurrencies are doing well; he believes that the crypto cold may have passed, and the market is starting to warm up.