The renowned Museum of Modern Art (MoMA) has ventured into the realm of non-fungible tokens (NFTs) with the launch of a program titled "Postcard."
The initiative aims to explore the boundaries of collaborative creativity on the blockchain — bringing creators together to craft digital chain-letter-like postcards.
The first release, dubbed "MoMA Postcard First 15," showcases the collaborative creativity of 15 talented artists.
For the challenge, each artist started with a blank digital postcard and a unique prompt provided by renowned artists participating in the program.
These digital canvases evolved as they circulated among the participating artists, with each card taking shape around its designated prompt.
For instance, the Madrid-based artistic duo Operator challenged artists to design a stamp symbolizing the "Number of hearts you've broken (romantic love or not). Black pixels, white background, numeric characters only."
Meanwhile, artist Dmitri Cherniak, known for his generative digital masterpiece "The Goose," which sold for more than $6 million at a Sotheby's auction in June, presented his unique challenge to the group: "Create a pixel goose."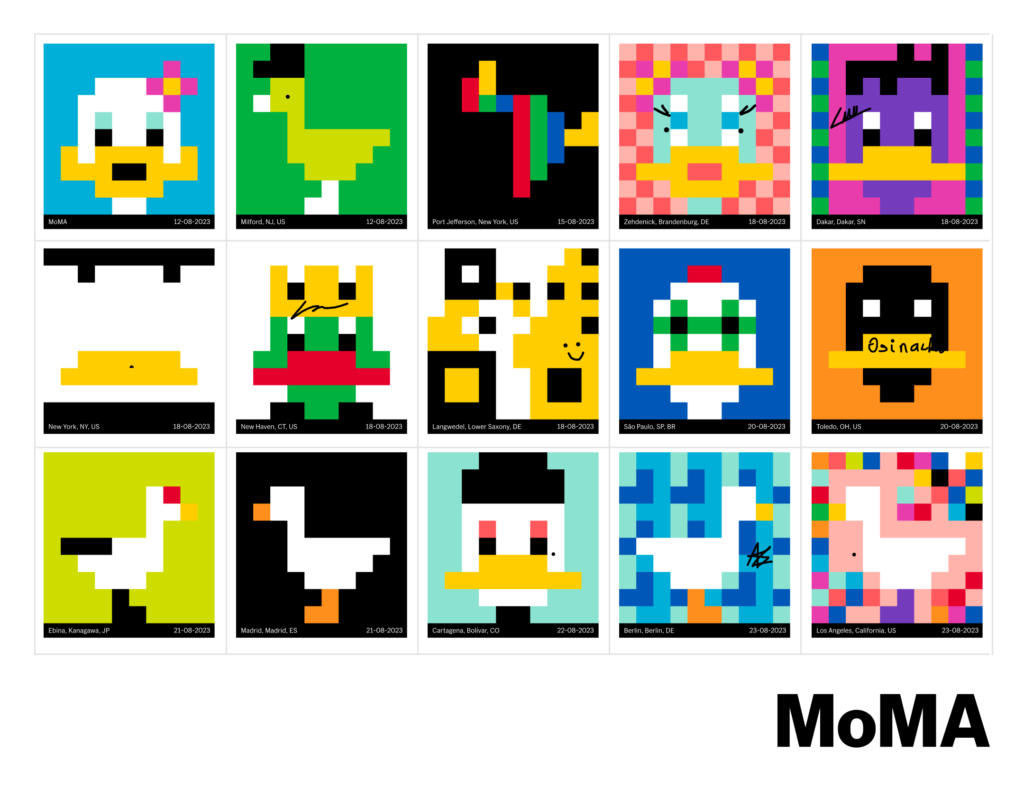 A third prompt was presented by Brooklyn-based artist Peter Burr, who challenged artists to visually interpret their personal understanding of "BLINDNESS."
Two additional prompts included "Embrace nature. Use the field to draw landscapes" by Grant Yun, and "Using only black, dark green, light green and white, please draw your letter: A,R,S,A,U,T,O,P,O,E,T,I,C,A," posed by Sasha Stiles.
This initiative showcases MoMA's dedication to exploring innovative intersections between art and technology. However, MoMA is not the first museum to venture into Web3.
For instance, in July, The British Museum teamed up with the Sandbox and LaCollection to make its debut in the metaverse, showcasing NFT artworks.
Similarly, in January, the Orlando Museum of Art revealed its "Twentysomethings" exhibition, highlighting pieces from Fabio Sandoval's exclusive NFT collection.