Sulake, the social media business behind Habbo, has chosen Immutable X as its non-fungible token (NFT) solution. The business intends to use Immutable X to achieve gas-free NFT trading and minting, as well as carbon neutrality.
Habbo (formerly known as Habbo Hotel) is a virtual community that precedes modern metaverses by a considerable time. It first appeared in 2000 as a combination of a chatroom and a virtual lounge.
The majority of gamers were young teenagers in the mid-2000s, but as time has gone, the core age group has aged up. Nowadays, the majority of Habbo users are in their early twenties, which makes them firmly within the age range for NFT interest.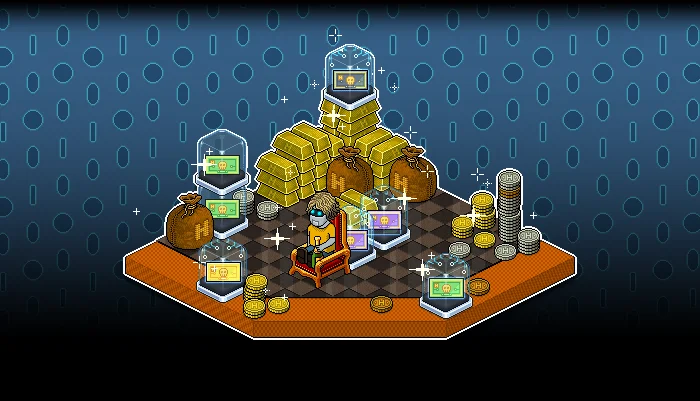 The game's next natural step is to use Immutable X. The Layer 2 NFT scaling method delivers a plethora of attractive NFT features. Better transaction security, no transaction fees, and other benefits.
"The sheer scale of Habbo means a completely scalable and carbon-neutral solution was crucial to this partnership. Habbo has been empowering digital ownership since 2000," says Immutable co-founder Robbie Ferguson. "We are thrilled to help them continue their two-decade commitment to player empowerment as they transition to their Web3 grand-plan, with Immutable's highly secure, carbon-neutral scaling platform."