Koji, the world's most powerful Link in Bio platform and the largest app store for social media, has announced the launch of NFT Listening Party, a new app that allows musicians to create NFT-gated listening experiences for their fans.
Artists can use NFT Listening Party to provide fans with early access to their latest beats, songs, albums, and more. Configuring the app is as simple as uploading an audio file, choosing availability dates, and specifying the NFT necessary for fans to listen.
After fans unlock the app with the appropriate NFT, they can listen to the selected audio file once, from start to finish, with no replays, offering a unique and powerful listening experience.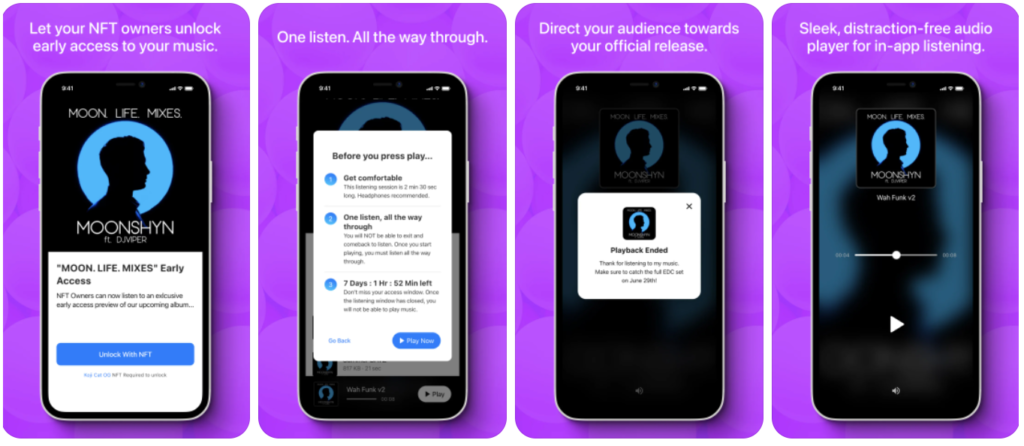 "NFT Listening Party takes advantage of KojiPay's Web3 services layer to bring the power of Web3-enabled music to mainstream fans inside every social network, with no wallets or plugins to install. We are excited to further explore the ways in which the Koji Platform facilitates all kinds of new experiences for creators and their audiences," said Sean Thielen, Koji co-founder.
The new app is free to use and available today on the Koji App Store.