American actor, producer, and musician Johnny Depp announced the release of his first-ever NFT collection a few days ago.
The NFT project, dubbed "Never Fear Truth", is composed of 11,111 NFTs personally created by Johnny Depp. 10,000 NFTs will be sold to the public, while 1,111 NFTs will be held by Depp, who will donate them to fans and charities of his choice.
His paintings of friends, family, and heroes inspired these NFTs. Depp's illustrations include Johnny himself, Marlon Brando, Elizabeth Taylor, Hunter S. Thompson, Heath Ledger, daughter Lily-Rose Depp, Tim Burton, Johnny's late dog Mooh, and the fictional Bunnyman character created by his son.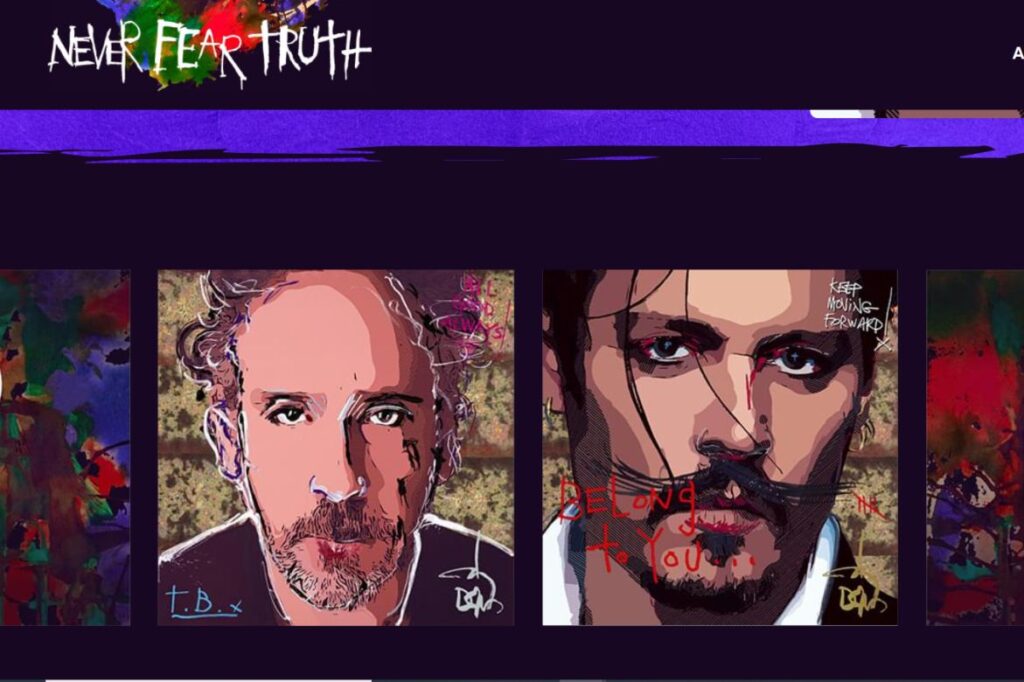 NFTs can be purchased through www.neverfeartruth.com and secondary sales are handled by a leading marketplace for non-fungible tokens (NFTs), Rarible. Additionally, each NFT comes with a high-resolution physical edition that can only be redeemed once.
"My paintings surround my life, but I kept them to myself and limited myself. No one should ever limit themselves." – Johnny Depp

We welcome Johnny's community to the NFT space via his first NFT art collection "Never Fear Truth"!

👉Find out more at @johnnydeppNFT pic.twitter.com/akquUiNitx

— Rarible (@rarible) January 26, 2022
A quarter of all proceeds will be donated to charities, including the Los Angeles Children's Hospital, Great Ormond Street Children's Hospital, the Elizabeth Taylor AIDS Foundation, and the Gonzo Trust, in memory of Depp's hero Hunter S. Thompson.
"In my life, I have always had art […] it became an obsession, it became necessary […]" Johnny Depp said in an interview.
How did Johnny Depp's "Never Fear Truth" NFT project break Discord?
In the hours following the release of Johnny Depp's "Never Fear Truth" NFT collection and the announcement that only members of his Discord channel would be able to buy one of his NFTs, Discord experienced an anomaly.
BOOOOOOOM https://t.co/yBLZ1OUF6K pic.twitter.com/5kmp3gni7o

— Never Fear Truth (@JohnnyDeppNFT) January 26, 2022
This resulted from a flood of traffic to the channel, which registered over 10,000 members within the first few hours, and has now surpassed 40,000.
Almost everyone was surprised by the NFT community's extraordinary and unexpected response, which underscored the success of and enthusiasm for Johnny Depp's NFT project.
How to buy Johnny Depp NFTs
Members of Johnny Depp's Discord group (which has 42,957 members as of Jan. 30) will be able to participate in a raffle and a "fan art competition", where they will be able to submit artwork, for a chance to purchase one of the 10,000 NFTs.
2 spots to go… keep that art coming!! #NeverFearArt 🎨🔥 pic.twitter.com/QiSUuXzCpu

— Never Fear Truth (@JohnnyDeppNFT) January 28, 2022
Successful applicants will be contacted on how and when to purchase their NFT.
The raffle closes on Feb. 9 and winners will be able to purchase the tokens on Feb. 17.