Richape Mille marked its entry into the NFT space by announcing the launch of Metalus NFT collection and ChronoMETA, the world's first luxury watch NFT marketplace.
Metalus NFT collection – Richape Mille
The Metalus NFT collection pays homage to the iconic luxury sports watch collection Nautilus, by Patek Philippe.
The collection will comprise 5,711 NFTs (the ref 5711 was the famous reference of the PP Nautilus that was delisted from Patek one month ago), with many types of watches with varying levels of rarity. NFTs will be categorized as follows: Grail, Piece Unique, Rare, and Super Rare.
More than a rare digital art collectible. More information coming soon… pic.twitter.com/qxzLzHhbdO

— Richape Mille (@RichapeMille) February 3, 2022
The Metalus NFT collection will be released by the end of the month.
Until then, users can join the waiting list at www.richapemille.com. Soon, they will also be able to get more information about the collection by joining the official Discord channel, which will be launched soon.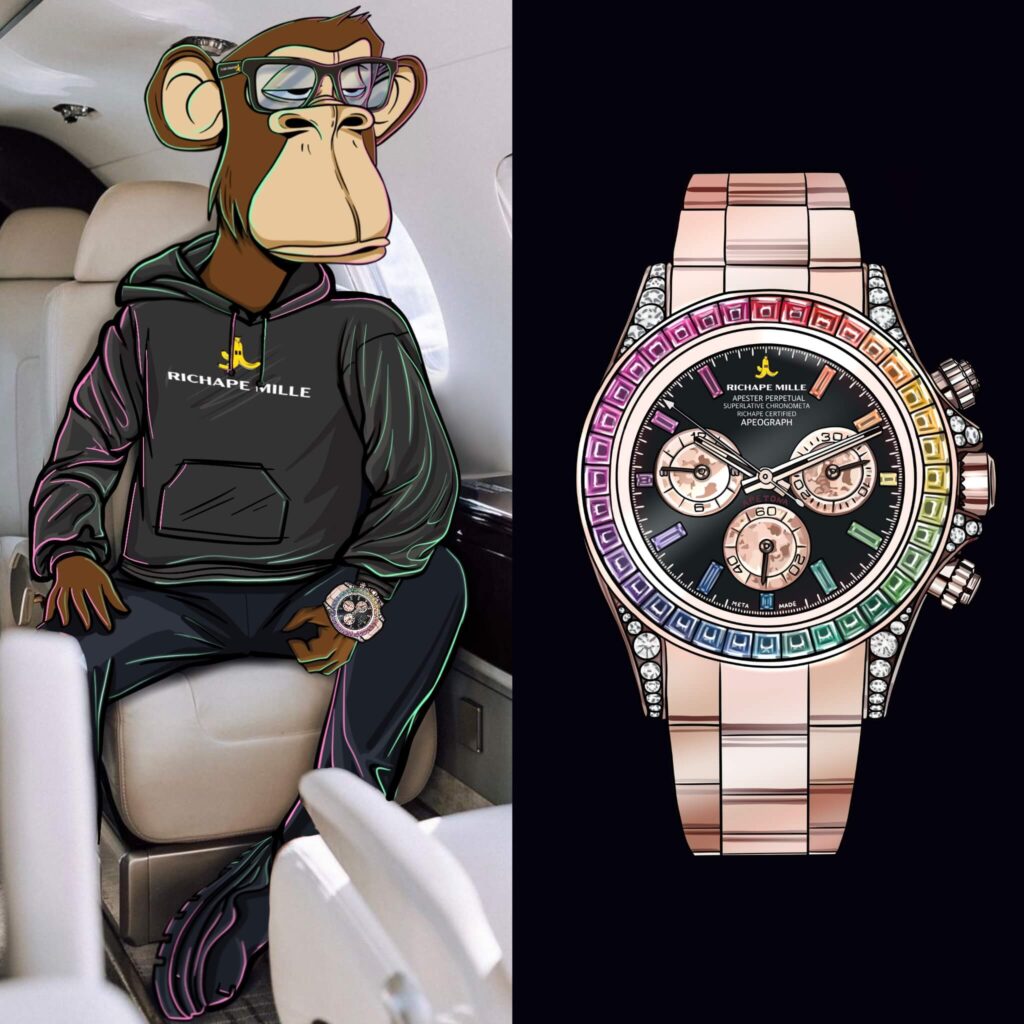 ChronoMETA luxury watch NFT marketplace
The Metalus NFT collection, launched by Richape Mille, is just a taste of what's to come: ChronoMETA, the first marketplace for luxury watches in the metaverse, is the next stop.
ChronoMETA allows users to buy and sell NFTs with cryptocurrencies at lower costs than a physical market, quickly and directly, without the excessive surcharge imposed by intermediaries.
In order for the great artist watchmakers to enter the metaverse conveniently, ChronoMETA will be working with protocols dedicated to creating innovative technologies and services.