Following on from the all-electric ARIYA TV campaign, which was recently launched in the UK, Nissan Motor GB has published its next campaign by venturing into the metaverse and employing industry-leading technologies.
Nissan asked five artists – Retro Manni (Birmingham), Tishk Barzanji (London), Janice Leung (Leeds), Neil Keating (Liverpool), and Antidote (Manchester) – to draw personal representations of the new all-electric ARIYA in five different sites around the UK to activate the campaign.
The artwork is shown in digital and large-scale outdoor locations, including QR codes, that visitors may scan to access Nissan's metaspace experience and explore the artwork.
After scanning the given QR code, users will be taken to the electrified art landing page where they can begin exploring the room. The environment will automatically load, and instructions will be given on how to connect two electric power leads together to open the artwork portal and move around the electrified city. The Nissan ARIYA will descend onto a platform in the center of the room, where users can explore each piece of art.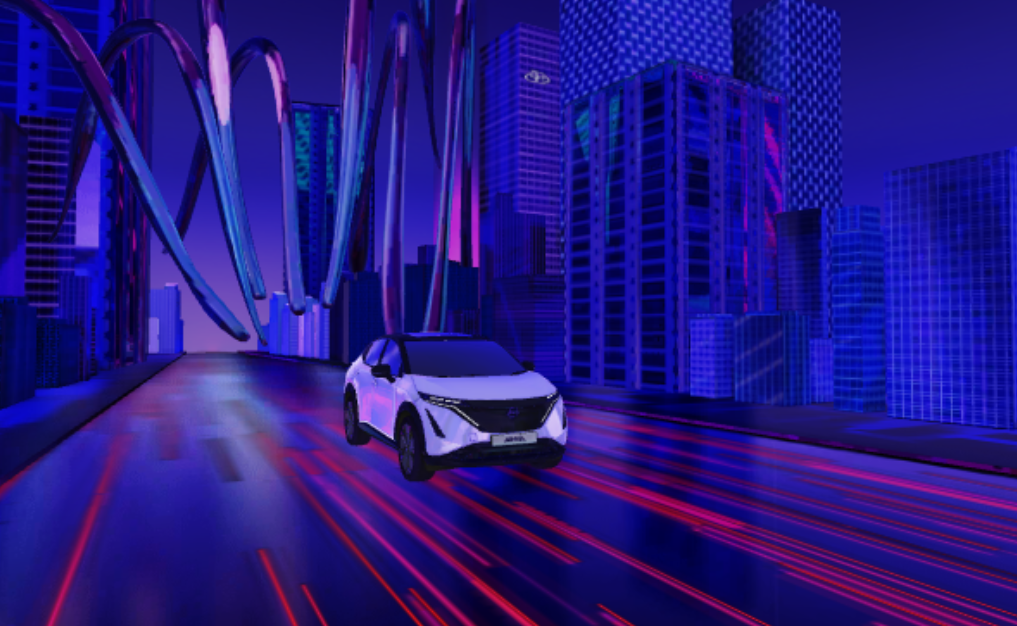 Nissan is one of the first automotive companies to venture into the metaverse, creating an immersive art experience using the current 2D and 3D VR building blocks.
The advertising campaign will last for two months. Nissan is already accepting orders for The ARIYA, with the first delivery scheduled in August.