Cyber Yachts, the world's first metaverse yacht company, has unveiled the world's most expensive NFT – a 120-meter (394-foot) super yacht dubbed "Indah," which is priced at $400,000,000, payable via ETH, BTC, or LTNM
In addition to the NFT, the buyer will receive a fully completed 394-foot mega-yacht based on the same design, built by one of the world's most recognized luxury yacht shipbuilders.
The Indah, which translates to "beautiful one" in Indonesian, features a revolutionary, patented design concept, where the transom bulkheads (the sides of the boat at the stern) rotate outwards, revealing additional deck space that nearly doubles the size of the conventional swim platform, creating a sprawling beach club effect as the platform lowers to meet the water.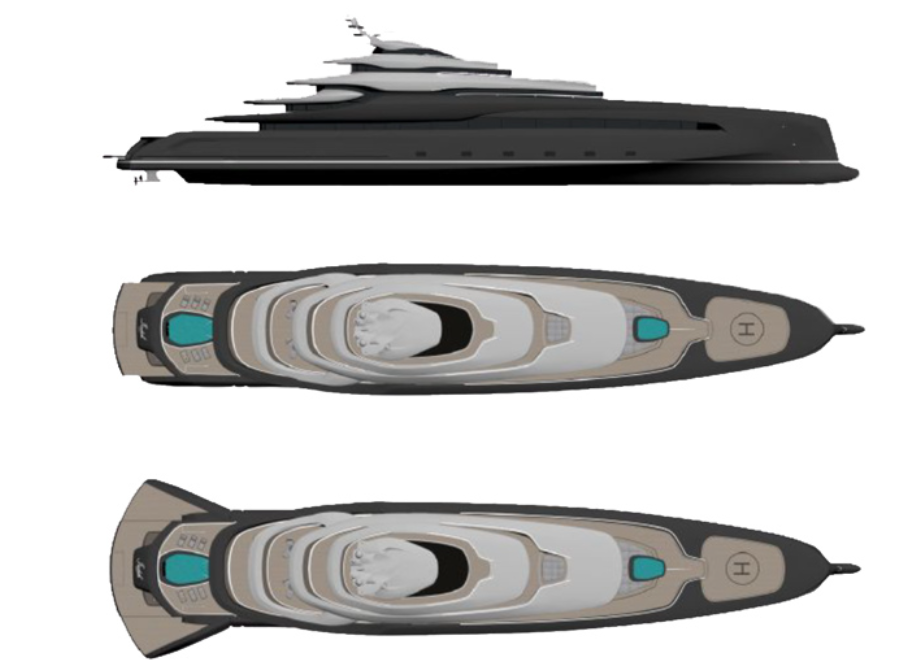 The mega yacht can accommodate a total of 24 guests across 12 cabins and can fly across the water at a top speed of 24 knots, with a range of 7,000 nautical miles. Other features include a helicopter landing pad, a massive 5,500 GT interior, casino room, gym, sauna, private owner's suite with a dedicated aft deck balcony, and a foredeck hot tub with sunbeds and retractable sunshade.
The project is a collaboration between Cyber Yachts and internationally renowned yacht designer Lukasz Opalinski of Opalinski Design House. Opalinski's clients include Italian shipbuilding company Benetti and Netherlands-based yacht builder, Oceanco.
"Passion for "being on the water" is what drives my emotions into the creation of extraordinary vessels, that are designed to set new industry standards and bring new dimensions to the yachting experience. Form and function exist in simultaneous harmony," stated Opalinski.
For more information about Cyber Yachts and Indah, users can visit cyberyachts.com.