Melania Trump launched her first-ever NFT more than two weeks ago. "Melania's Vision" NFT was illustrated by a watercolor painting featuring her cobalt blue eyes. The sale ended on December 31, 2021.
Following the success of her first NFT launch, she is launching a new NFT collection, entitled "Head of State".
#MelaniaNFT @ https://t.co/XJN18tMllg pic.twitter.com/M6d1SEjyaz

— MELANIA TRUMP (@MELANIATRUMP) January 4, 2022
As mentioned on Melania Trump's official website, "The Head of State Collection commemorates the Trump Administration's first official state visit, and features three important one-of-a-kind signed items:
White Broad-Brimmed, High Blocked Crown Hat, worn and signed by Melania Trump (Herve Pierre, 2018)
Watercolor on Paper, signed by Melania Trump and Marc-Antoine Coulon (Coulon, 2021)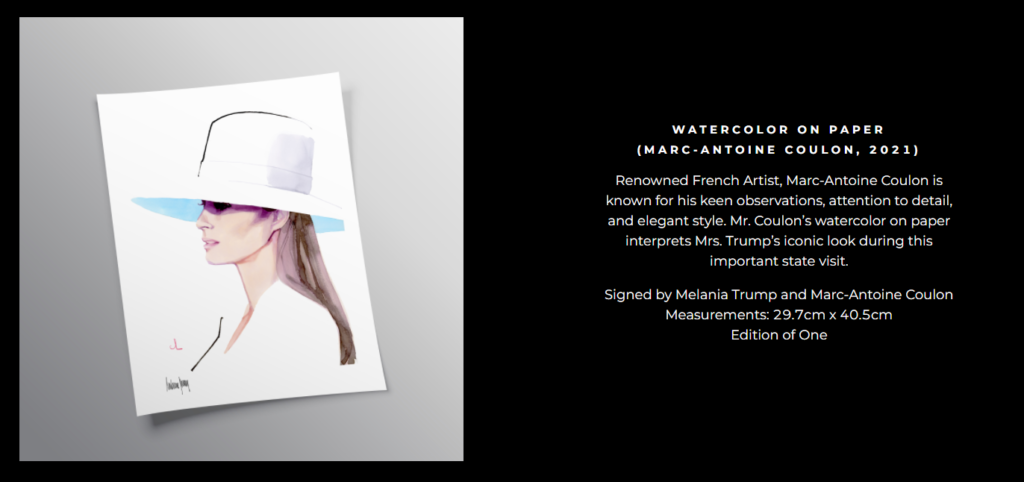 Digital Artwork NFT with Motion, signed by Melania Trump and Marc-Antoine Coulon (2021)."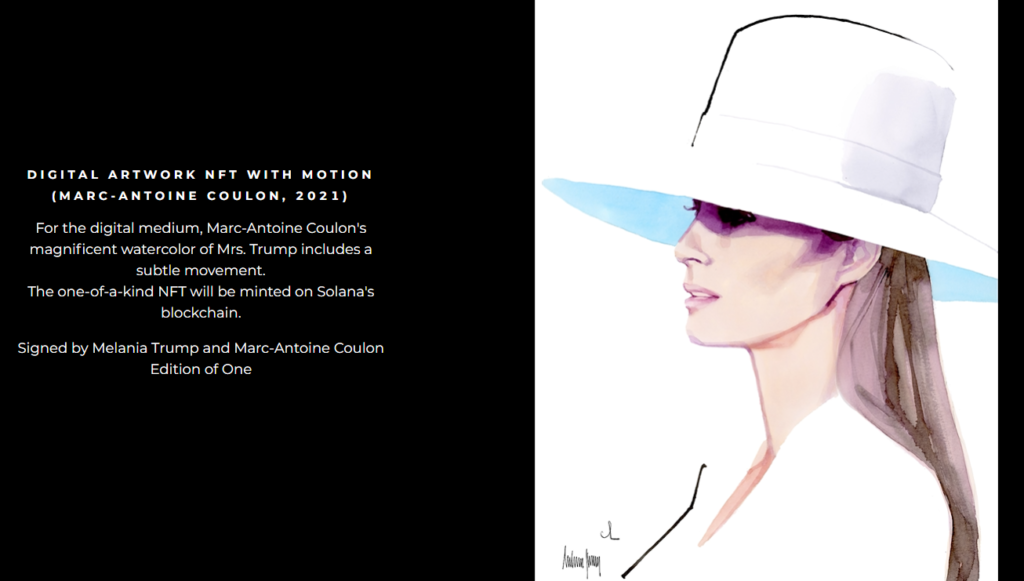 The auction will begin on 11 January 2022 and end on January 25, 2022, at 11:59 pm PST.
Starting bid is 1415.86 SOL, or around $250,000.