Radio Caca (RACA) announced that rapper French Montana will represent the project at Miami NFT Week between April 1-3.
French Montana will be kicking off the opening Happy Hour at 5 p.m. ET on April 1, sponsored by Radio Caca, along with a fireside chat with NFT fans.
FRENS DON'T LET FRENS MISS #MiamiNFTWeek HAPPY HOUR!!!

Join us, April 1st @ 5PM for Happy Hour presented by @RadioCacaNFT with artist & entrepreneur, @FrencHMonTanA https://t.co/HmxbIGu5io pic.twitter.com/qJLtcnn6WR

— Miami NFT Week (@MiamiNFTweek) March 16, 2022
Visitors and RACA enthusiasts alike are invited to visit the French Montana Fashion gallery on Radio Caca's United States of Mars Metaverse (USM), one of the largest Metaverses on the BNB chain.
One can do this by connecting their wallet to the official USM site.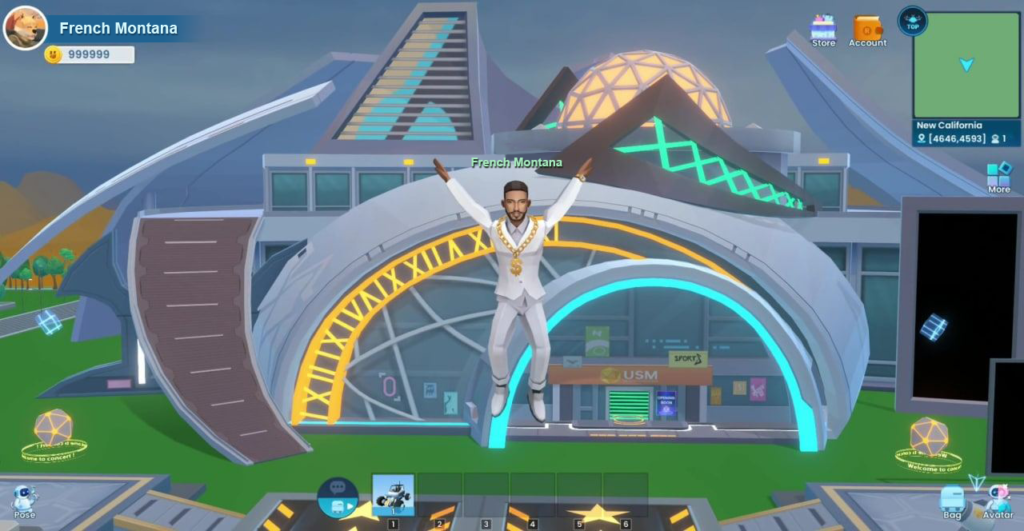 While French Montana Gallery is a public gallery, Radio Caca is releasing NFT Passes, which will let holders host a private one-hour event there between April 1, 2022, to March 31, 2023.
The French Montana Gallery NFT passes are only valid for wallets that contain either:
100 Normal Metamon (or 10 R Metamon, or one SR or SSR Metamon, or 10 R kiss-up dogs, or 1 SR or SSR Kiss-up dog, or one MBP).
100 land NFTs of any type, exclusive to USM and Metamon Island.