Bitcoin snapped its four-day losing streak with a late Tuesday rally mounding an assault on the psychological level of $30,000.
The most popular cryptocurrency lost 11% of its value after registering losses on four consecutive days, however, a late rally on Tuesday pushed the Bitcoin price onto the doorstep of $30,000 as the bulls seem to have regained control.
Looking at Bitcoin from a technical perspective, we can expect some kind of resistance around this psychological level which will perhaps cause Bitcoin to retreat.
The formation of a bullish structure is also another reason to expect a pullback which will complete the next retracement.
If Bitcoin retreats then the next support level is located at $25,000 followed by $19,550, and a break of the latter support level could be catastrophic as that will likely send Bitcoin crashing into the abyss.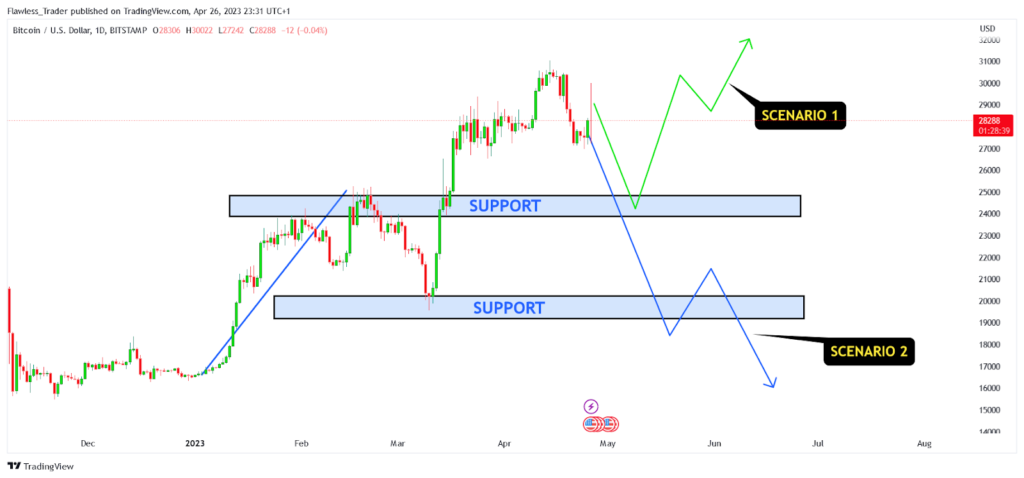 Overall, Bitcoin is trading nearly 11% higher than at the same time last week when it crashed below $27,000 for the first time since March.
Should momentum continue to build, then bulls will likely target $30,000 and beyond.