To celebrate Porsche's 70th anniversary in Australia, the company released three NFT digital art cars: Road Trip I, Road Trip II, and Road Trip III.
Porsche Cars Australia collaborated with artist Nigel Sense, photographer Derek Swalwell and music composer Gene Shill to transform an all-electric Taycan Turbo into a multimedia work experience.
"Nigel Sense draws inspiration from the American abstract expressionists and pop artists of the 1960s. His works capture the emotional feeling of movement from one place to another, that excitement to see what's over the horizon."
With the help of German NFT collectibles company Fanzone.io, the three pieces were converted into NFTs which will be auctioned by SuperRare.com, a digital art marketplace.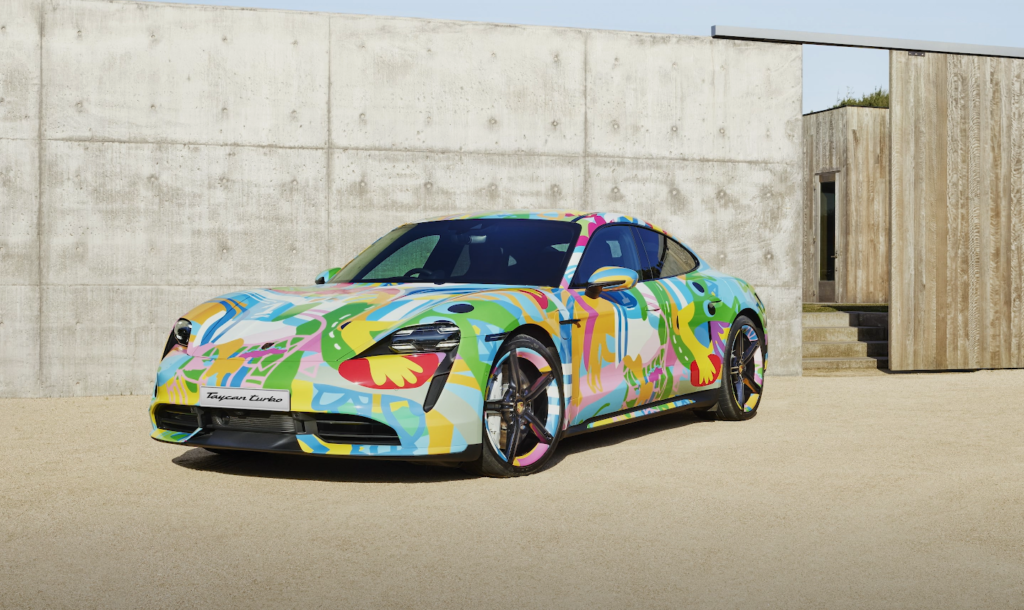 Since this is an all-electric car, the NFTs were minted "in a carbon-neutral way by offsetting them via the Porsche Impact program."
In addition, the NFTs are accompanied by a soundtrack created by Gene Shill to match the colors and vibrancy of the Taycan.
As mentioned on SuperRare.com, "The successful auction bidder of each of the multimedia photographs receives the digital artwork as an NFT and thus the proof of authenticity. The net auction proceeds will be donated to the Australian Centre for Contemporary Art (ACCA), which plays an inspirational and critical role investing in the artistic and wider communities."