McDonald's has already taken multiple actions indicating its interest in entering the metaverse and diving deep into the world of non-fungible tokens (NFTs).
Following its experimentation in multiple countries, McDonald's is expanding into the NFT space in Italy as well.
In this way, the launch of the Triple Cheeseburger became the occasion for a unique creative project that brought together three emerging artists from the NFT universe, as well as Ghali, an ambassador of the campaign and a representative of McDonald's values of togetherness, inclusion, and multiculturalism.
Under his guidance, the artists Daniele Tozzi, specialized in calligrams, Serena Gianoli, illustrator, and Nicola Laurora aka Nico189, designer and illustrator, have reinterpreted the concept of "level up" – the idea behind McDonald's new sandwich which aims to bring the consumer to a higher level of taste – to produce three digital works of art to be transformed into NFTs.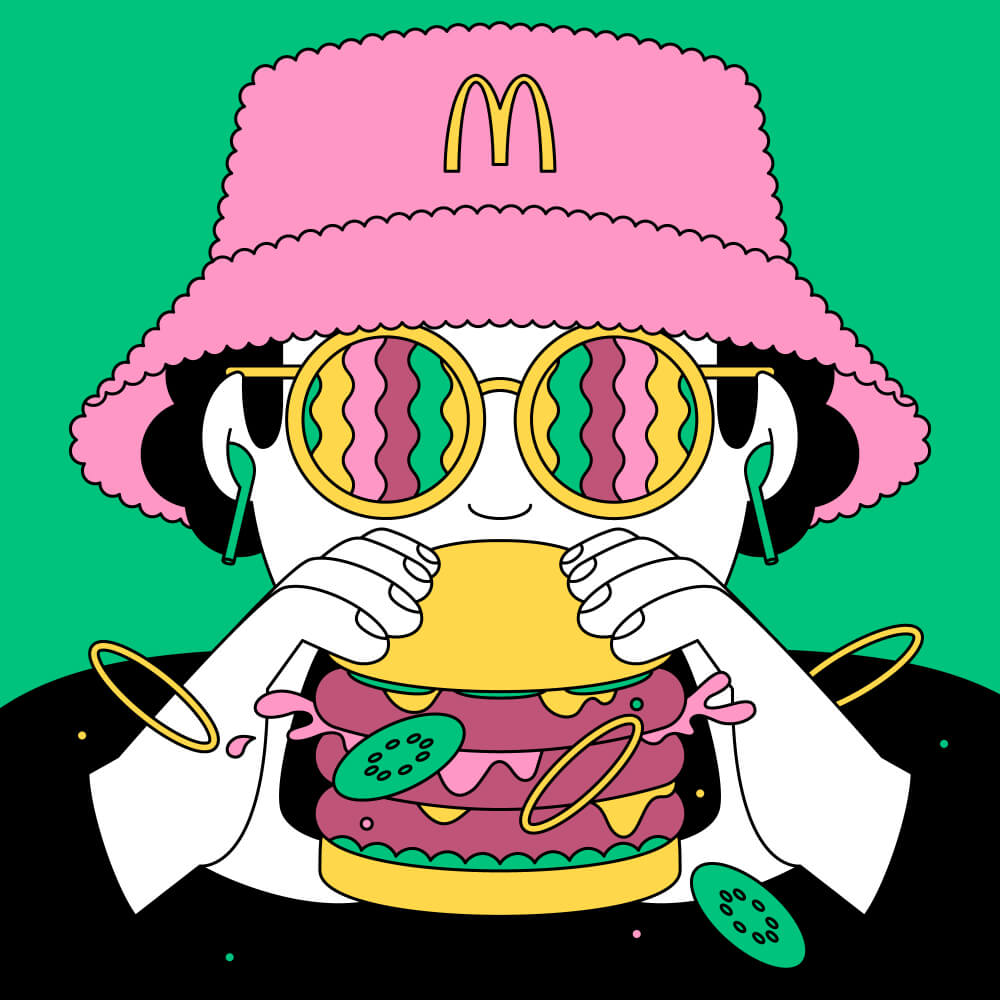 The McDonald's NFT Triplo Level Up Contest
In total, 300 certified and authentic NFTs were produced in 100 copies of each artwork, which McDonald's is giving away in a dedicated contest until 5 April. In order to participate in the "NFT Triplo Level Up" Contest, anyone must register on the McDonald's app, buy a Triple Cheeseburger, enter the code on their receipt in the appropriate section, and wait for the winners to be announced.