Today, Gap announced the launch of its first NFT collection to let its customers experience its products and brand in a more modern and engaging way.
As part of its first launch, the fashion brand will present a gamified digital experience celebrating creativity and offering customers the chance to own a limited edition, collectible Gap hoodie.
Brandon Sines, the artist behind Frank Ape, collaborated with Gap to create this release.
"With this partnership with Gap, the creative cycle has come full circle as it allows me to express the beautiful messages of Frank Ape while collaborating with one of the most classic brands in history," said Sines. "I cannot wait to share the physical and digital pieces we've been working on with Gap and Frank fans worldwide."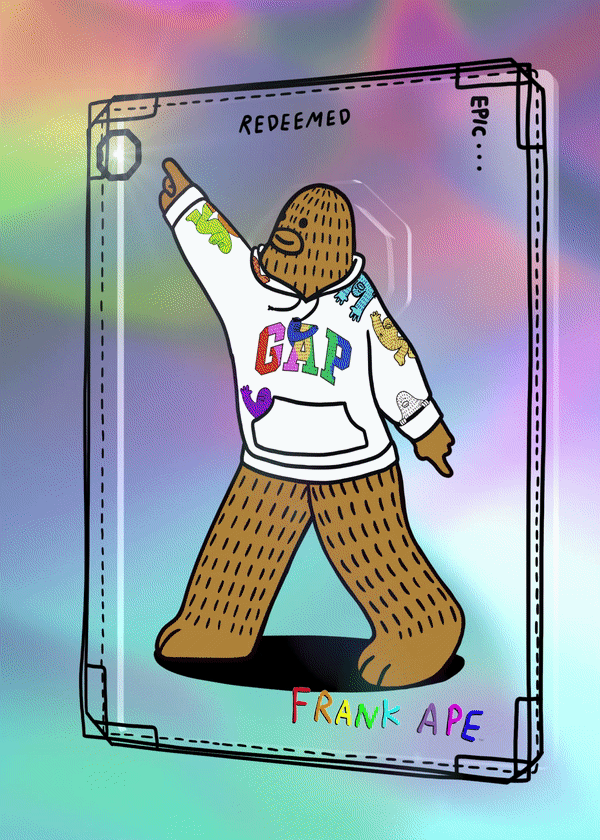 "Gap has always been at the intersection of music, art and culture, so we are excited about this growth opportunity in the digital space with artists like Brandon Sines," said Chris Goble, Chief Product Officer and General Manager of Gap North America.
Gap's digital collectibles will be available at www.gap.com/nft/ starting tomorrow, 13th January. There will be additional drops over the following two weeks.