In a Twitter post, Mercedes-Benz announced its collaboration with Art2People to create an exclusive Mercedes NFT collection inspired by the G-Class vehicle line.
The Mercedes NFT project involves five NFT artists: Charlotte Taylor, Anthony Authie, Roger Kilimanjaro, Baugasm, and Antoni Tudisco.
What happens when five #NFT artists take on the challenge of reinterpreting the iconic #GClass?

The NF-G Challenge by @art2people_xyz@antonitudisco @baugasm @klarens_malluta @StudioCTaylor X @StudioZyva @kilimanjaroger @macomoroni @niftygateway

➡️ https://t.co/HrD56AIPGi pic.twitter.com/mV0f8ig6KT

— Mercedes-Benz (@MercedesBenz) January 17, 2022
Mercedes NFTs will be available on Nifty Gateway from Sunday, 23rd January.
👀👀👀 @MercedesBenz @niftygateway pic.twitter.com/ZQDTRMJcsB

— ART2PEOPLE (@art2people_xyz) January 17, 2022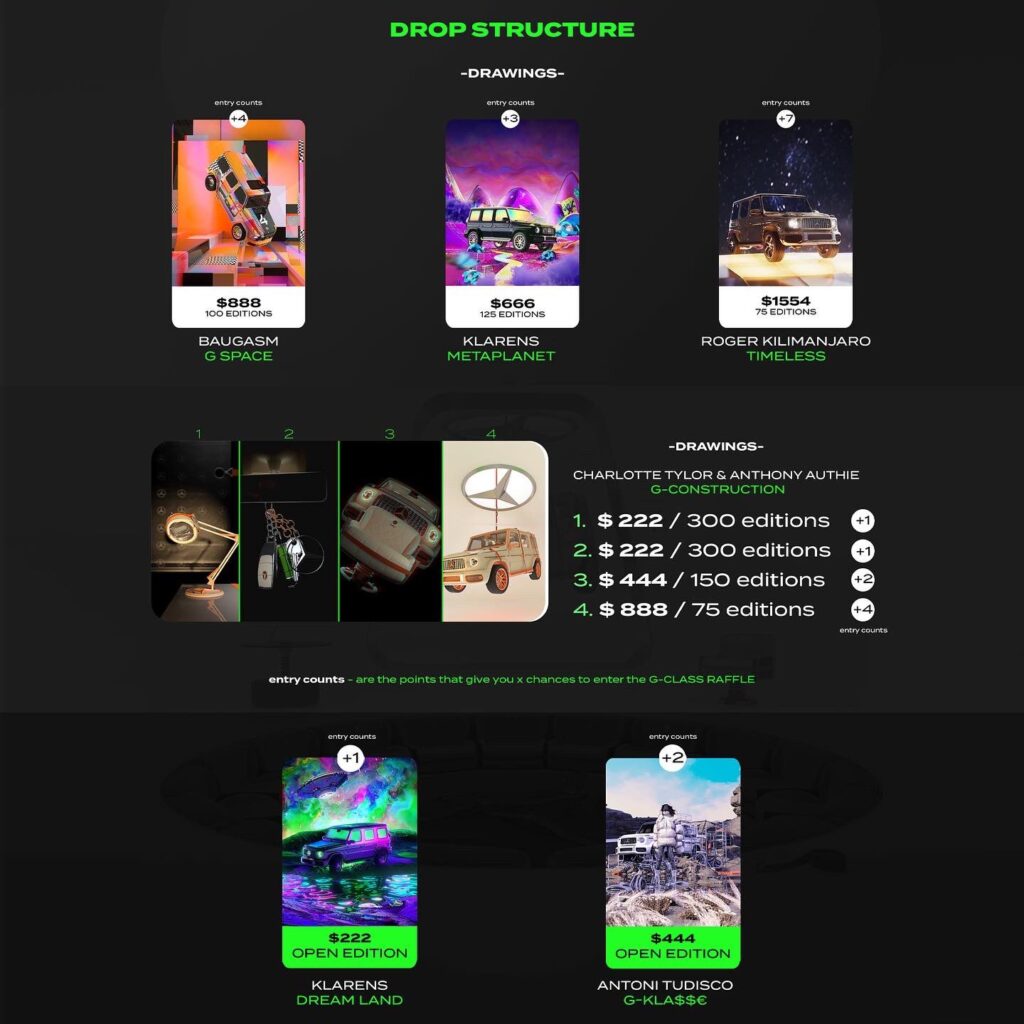 Mercedes is not the first luxury brand to enter the world of NFTs. Lamborghini announced its entry into the NFT space yesterday. Also, as reported yesterday, Gucci announced that it would be launching the SuperGucci NFT collection in collaboration with Superplastic.
The one of NFTs is an emerging trend that does not seem likely to end anytime soon.