Konami has announced its entrance into the NFT world with the release of the 'Konami Memorial NFT collection', which celebrates the Castlevania video game's 35th anniversary.
This collection includes 14 Castlevania images, as well as music and new images drawn from the game's history.
On January 12, the entire Castlevania NFT collection went live on NFT's Opensea platform and sold out on January 15 for a total of 49,1 ETH, or almost $164,000.
The highest sale was for Castlevania Dracula's Castle Pixel Art NFT, which went for 8 ETH, or about $26.667,84. The artwork is based on the Dracula's Castle map from the game, with the corresponding stages and the Creatures to relive the content of Castlevania.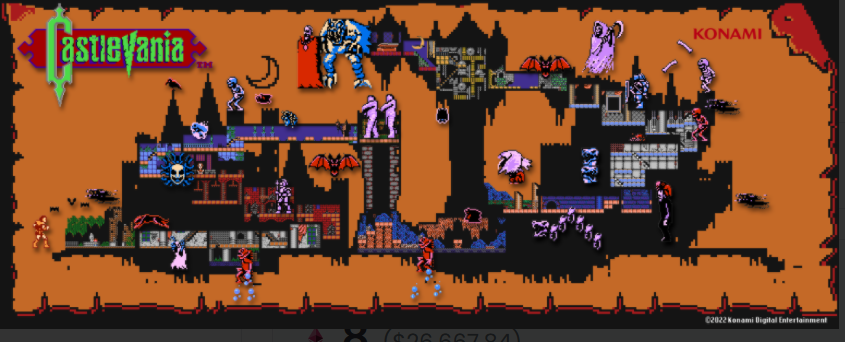 Konami will post all of the NFT owners' nicknames on its website as the first NFT purchasers.
Due to the success of the NFT auction and the community's involvement, Konami plans on selling more NFTs in the near future.