HomeStart, a non-profit organization devoted to reducing homelessness, is starting its INVERSE project to assist families facing eviction by selling virtual apartments in the metaverse.
The award-winning Boston-based architecture company ICON designed the building, which will be hosted in the new virtual world Cornerstone, the first photorealistic metaverse created by virtual reality studio ZOAN.
Each apartment will be represented by a unique non-fungible token (NFT), and acquiring the NFT will entitle the buyer to that apartment.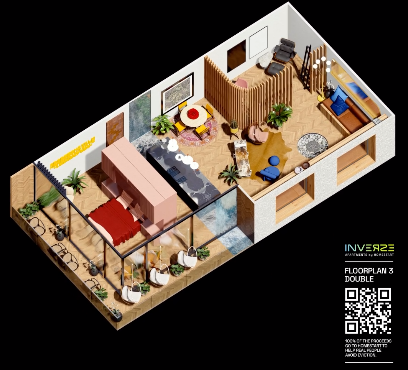 There will be 49 NFT apartments for sale, with investors able to pick between eight-floor plans.
The apartments start at one Ethereum (ETH), which is around $3000 and roughly what it costs to stop an eviction and provide 12 months of support for a family in a major US city.
The NFT apartments went on sale on Tuesday, May 3, 2022, with 100% of earnings from the initial sale and 10% of all resales going to HomeStart.
The NFT apartments can be purchased at https://www.inverseapartments.com/.