Last year, Coinbase announced its plans to launch an NFT marketplace. Now, only a few months later, Coinbase has announced the release of the beta version of its NFT marketplace at nft.coinbase.com.
For the time being, Coinbase intends to start with a small group of beta testers who will be invited depending on their position on the waitlist.
Those with access will be able to build a personal profile, in the same way they would on social media, and connect their wallet.
Coinbase's objective is to establish a marketplace where users can not only purchase and trade NFTs but also connect with one another and form communities around shared interests and passions. Users will be able to follow other accounts and initiate conversations with comments that may be upvoted or downvoted.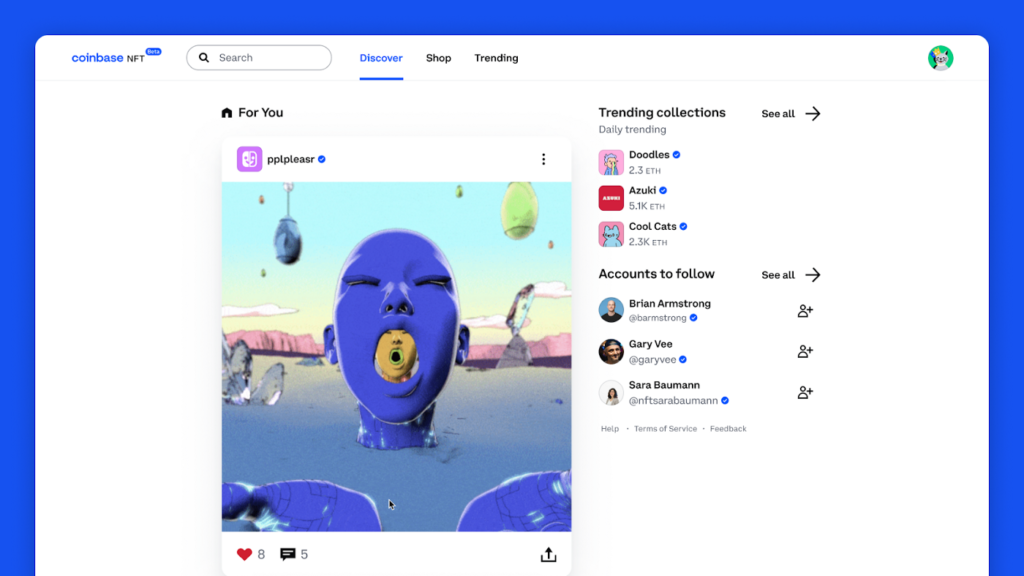 Coinbase NFT will provide users with tailored NFT recommendations, similar to what happens on other social media sites. As a result, suggestions will improve as consumers interact with the marketplace, depending on what they buy, what's popular, who they follow, and more.
Coinbase plans to expand its functionalities in the future, bringing its vision of a web3 social marketplace closer to reality. Drops, minting, token-gated communities, the ability to buy NFTs using a Coinbase account or a credit card, and support for NFTs on various chains are all in the pipeline.