Clinique, the American provider of skincare, cosmetics, toiletries, and fragrances, has launched its first makeup NFT campaign in partnership with Daz 3D, the designer of NFP (non-fungible people) collections.
Clinique teamed with different prominent worldwide makeup artists and designers, including Tess Daly, Sheika Daley, and Emira D'Spain, to create the exclusive NFT "Metaverse More Like Us" Campaign, which challenges unattainable beauty standards and encourages originality.
The "Metaverse More Like Us" Campaign specifically confronts the digital world's existing lack of diverse avatars and marginalization. The campaign showcases the brand's cutting-edge approach to developing a more inclusive society, as Web3 establishes itself in a significant way.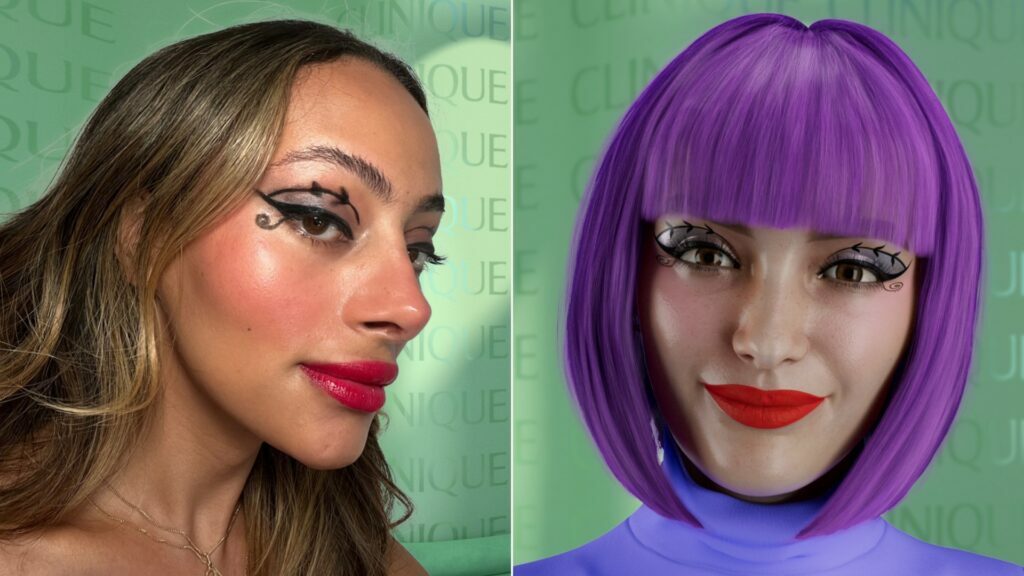 Tess, Sheika, and Emira, the campaign's inclusive makeup artists and designers, each chose two looks to complete the campaign's six looks. All were designed with different NFPs in mind, so they may fit all complexion tones, facial shapes, and hairstyles.
Each of the three NFT makeup drops will be distributed to 1,968 avatar NFP collection holders at random. The first of three drops will take place this summer, with the first 1,968 avatars receiving their NFTs in July, the second in August, and the third in September.